Hutech IDAS H-Alpha Enhanced UV IR Blocking filter (HEUIBII) for Canon EOS APS-C designed for enhanced spectrum DSLR's and one-shot color CCD astronomical cameras.
Besides removing the IR and UV ends of the spectrum which are often out of focus in refractive optics, it isolates the common H-alpha line relative to the surrounding extreme red end of the spectrum, making it easy to bring out the faint H-alpha emission nebulosity of astronomical photos, yet retain the background color balance of broadband photos.
As attachments to this product, some comparison shots taken with the enhanced Canon 6D (standard Canon UV/IR blocking filter vs. HEUIB-II filter) show a clear difference both in background sky color balance and contrast of H-alpha nebulosity in the extremely faint object IC1396. Note the good background color balance as shown in the histograms of the individual color channels of the HEUIB-II filtered image.
The HEUIB-II filter also returns normal daylight color balance to spectrum-enhanced cameras as can be seen in this photo at right taken with normal DSLR auto-white-balance (AWB) enabled.
Cell Clip compatible with Canon EOS 300D, 350D, 400D, 450D, 500D, 1000D, 20D, 30D and 40D. The Canon EF-S lenses are not compatible.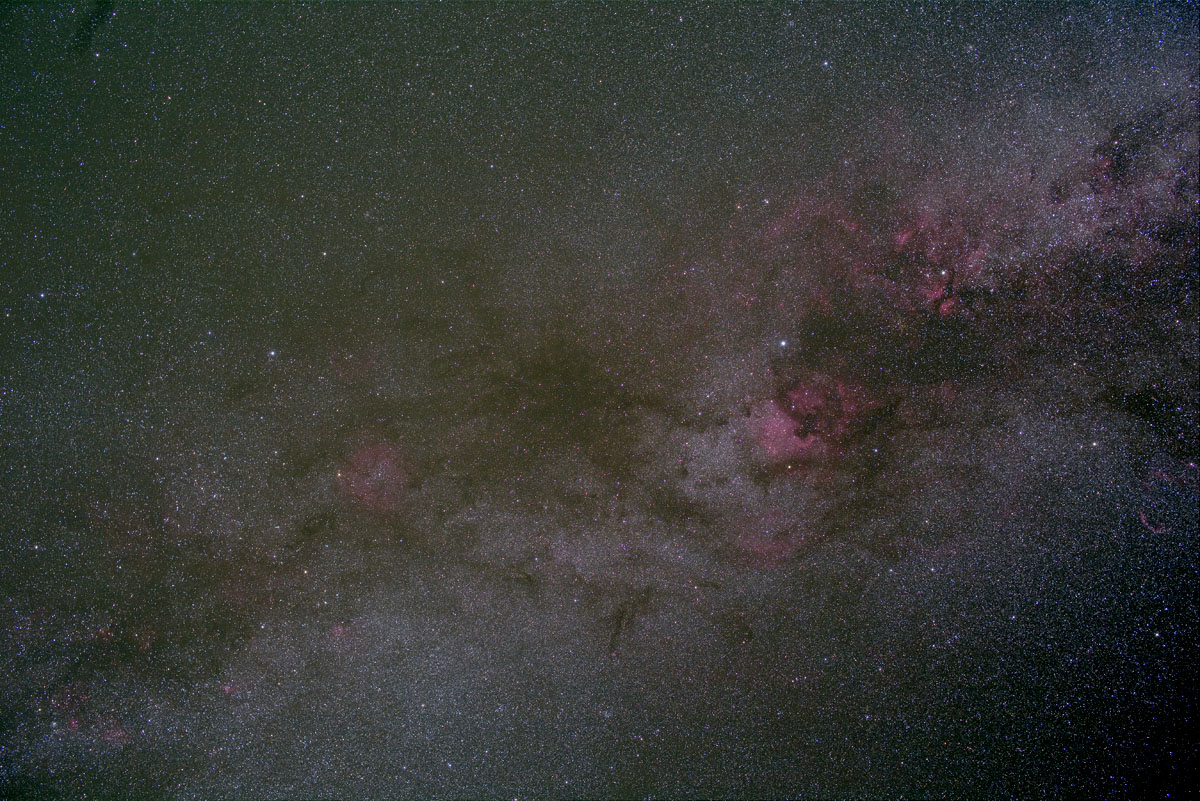 Picture above shows the rich h-alpha nebular region between the constellations of Cygnus and Cepheus. Look how the nebulas pop up from the background thank to the IDAS HEUIBII filter!