Vixen dovetail slide panhead bar DD for Polarie star tracker allows to counterweight your DSLR camera and lens up to 6.5 kg.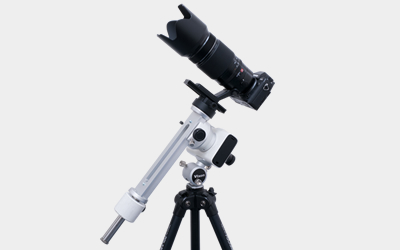 This plate is designed to mount cameras through ball-head and the like. The new optional Quick
Release Panorama Clamp (VX-35527) or commercially available camera mount (1/4 inch) can be
attached on both ends. More precise and stable tracking is possible if the balance around the rotating
axis is optimally adjusted upon sliding the plate. Heavy equipment such as a full-format DSLR camera
with telephoto lens can be optimally balanced in combination with the optional Supplementary
Counterweight Bar (VX-25826) and Counterweight (VX-25801).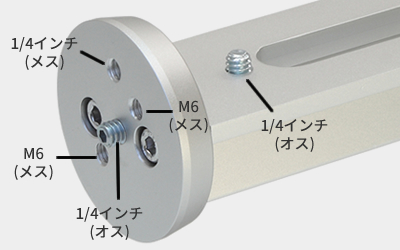 | | |
| --- | --- |
| Plate standard | Vixen standard slide bar (width 44 mm) · for polar axis telescope with compatible window |
| Equipment mounting screw | 1/4 inch (male) · · · 4 places 1/4 inch (female) · · · 2 places M 6 (female) · · · 4 places |
| size | Φ 55 × length 260 mm (excluding protrusions) |
| weight | 390 g |