The trader's job, you know, allows you to be in direct contact with the public. Often it happens also that you also make friends with end customers or you establish a special relationship of cooperation. We are very happy then when some customers contact us when they particularly appreciated a certain product. Sometimes they also want to contribute writing their own review of the purchased products.
It is the case of Alessio Beltrame, engineer and passionate sports photographer (mainly football) and recently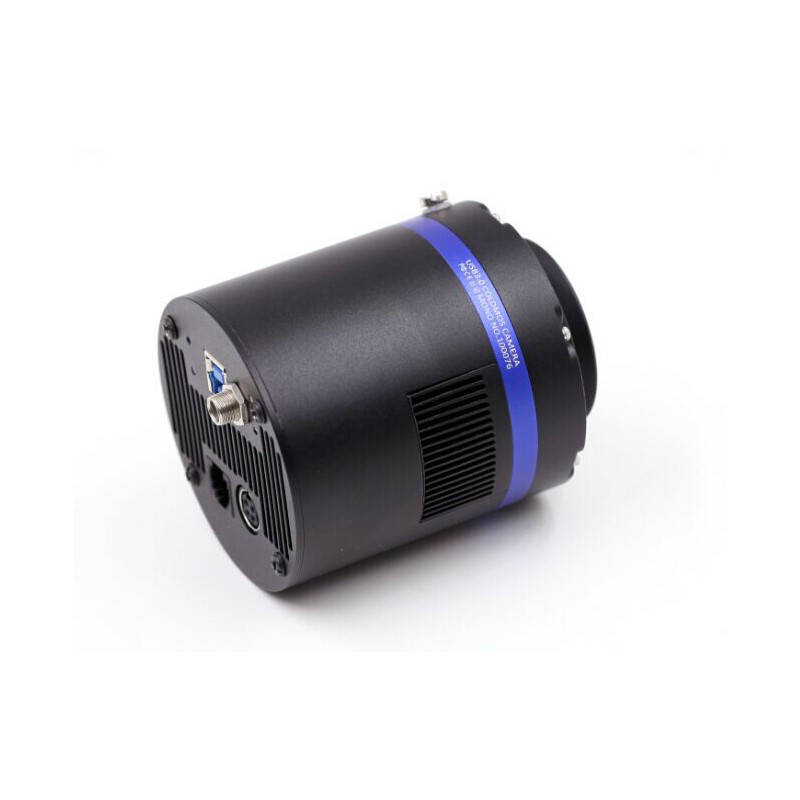 also interested in astronomical photography. Alessio buyed some months ago a Takahashi FSQ-85EDX which has recently joined a monochrome QHY163 CMOS CMOS camera and a QHYCFW2-M-US filter wheel for 36 mm filters with Astronomik LRGB Deep-Sky filter sets and narrow band.

As a good engineer always interested in science and computer science, he wrote a rather technical review that we would like to share. The review is particularly interesting because it also compares the world of digital reflexes with those of rooms that are exclusively dedicated to astrophysics.

Enjoy the reading.
Review by Alessio Beltrame
The QHY163M is a CMOS camera, manufactured by QHYCCD. It has been recently introduced on the market and it is targeted to astrophotography applications. The camera is equipped with a CMOS sensor (Panasonic MN34230) and a thermoelectric cooling system (TEC), based on two-stage Peltier cells with temperature regulation.

The camera has been tested by measuring the linearity of the sensor, the readout noise, the thermal noise (dark current), the maximu charge for each pixel (Full Well Capacity), the dynamic range and the gain. All measurements have been carried out for different combinations of Gain and Offset.

The results have been compared with those of a modern DSLR camera (also based on CMOS technology), in order to determine how much those types of camera compare to each other.

The test report is available as a PDF document:
CLICK HERE TO DOWNLOAD THE FULL REVIEW IN PDF FORMAT